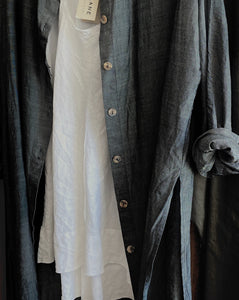 Why It Matters
Robin Lane is a Vermont based clothing designer with a deep belief that ethically sourced materials and sustainable practices need not be sacrificed for elegant design and the highest quality pieces.
As the slow food movement brought us quality and health over convenience, so slow clothing by design ensures lasting value through a sustainable approach to supply and high standards in production.
Each piece is carefully considered to bring you unique style and versatility for as long as you may roam.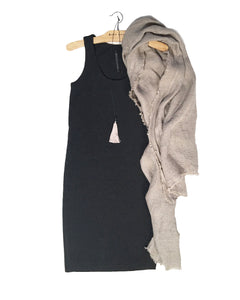 Cotton + Linen + Silk + Wool
Just to name a few. Our designs are material-led, and start with the highest quality fabrics that are hand-sourced for their authentic properties and integrity. We strive to partner with independent artisans to ensure that all of our pieces are born from ethically-produced materials, and leave behind an environmental footprint that is as comfortable as each of our styles.
Robin Lane Clothing is consciously-crafted from nature's luxurious and ancient fibers. All pieces are designed and handmade in our studio. We prewash our collections of wool, silk, linen, and cotton to allow for machine wash care and longevity of each garment.
Respect for the environment in support of your unique style.
Feeling good from the inside out.